A friend of mine, Allan (a.k.a. WinAce), just died of complications from cystic fibrosis. He was perhaps best known for his very funny web page, Fundies Say the Darndest Things. Where others might have preferred to take things out of context to make them look bad, Allan went out of his way to provide links so people could evaluate the context. He removed quotes when people were offended or hurt. In this, as in most things he did, he showed compassion and grace along with his inimitable sense of humor.
He maintained another humor site, a list of designed organisms for use in debates over intelligent design. He was endlessly amused by the naive and arrogant atheists, with no sense of humor, who would attempt to convince him of the error in his beliefs. (He once told me about an email exchange in which he used the demonic horses in the Lord of the Rings movies as evidence that it was a good thing for us that God killed all the not-quite-horses of which we find fossils. His correspondent apparently did not see anything implausible in this argument.)
Allan lived his entire life with cystic fibrosis, a genetic disorder that is mostly marked by lung failure. He was the youngest (and last to die) of four children, all of whom had cystic fibrosis. His parents did not understand statistics very well. He is survived by his wife Jessica, who posts on some BBS systems as OneForSorrow. They met in the #infidelchat IRC channel some years ago.
He was attempting to save up money for a lung transplant, which might have given him a number of years of life. Medicaid denied coverage on the grounds that it was possible he would not survive the operation. His sense of humor is evident in one of the ads he approved for it:
Here's a picture of him and Jessica: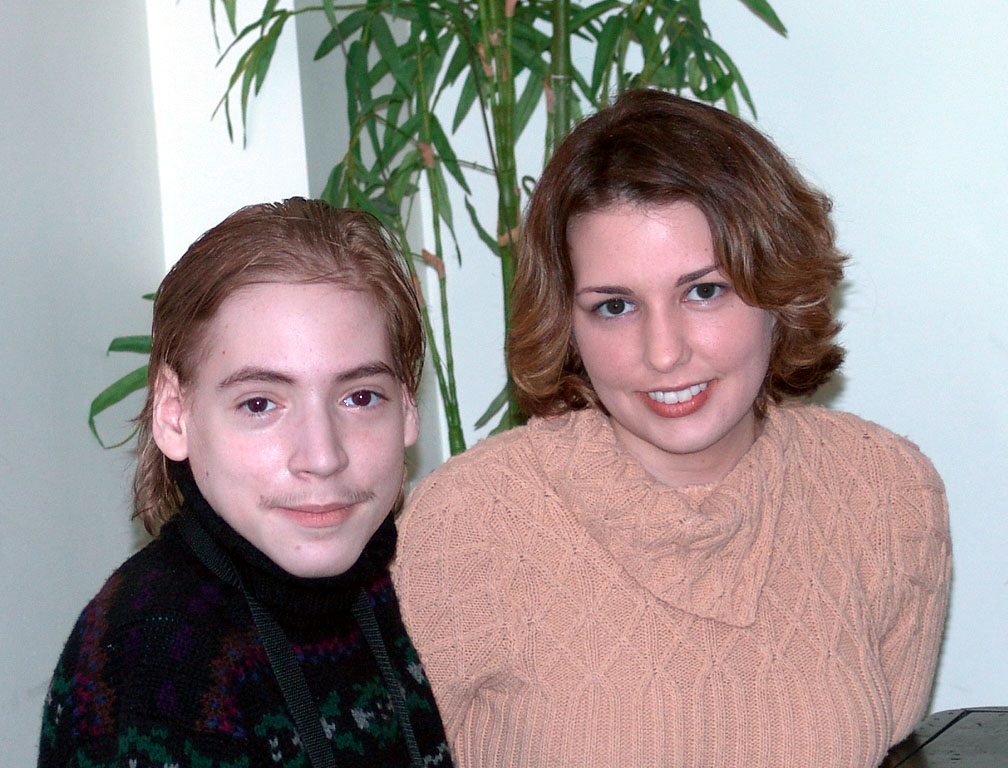 He was a good person, and a good friend. He will be missed.

—